Permanent Cosmetics
Eyebrows
Hair Strokes, softpowder fill, solid fill, combination
All services consist of two sessions. The initial appointment requires approximately two hours. The follow-up session requires one hour.
$450
Camouflage
Scar camouflage, areola repigmentation and other corrective procedures
Price Upon Consultation
Eyeliner
| | |
| --- | --- |
| Upper Liner | $250 |
| Lower Liner | $200 |
| Upper and Lower Liner | $400 |
Lips
| | |
| --- | --- |
| Full Lips | $600 |
| Lip Liner | $400 |
| Lip Liner and Feathering | $500 |
Consultations
Consultations are recommended and are free of charge. Upon consultation you will receive a pamphlet with PRE and POST procedure instructions. It is imperative that you follow the guidelines to ensure proper healing. It is not uncommonfor some areas to fade more than others during the healing process which will be refreshed during the follow up appoinment.
About Stephanie Dantuono
After many years of researching permanent cosmetics to find the best results, I began my permanent makeup career in 2013 with a SofTap® certified traininer in Carmel, NY. In 2016, I received my Advanced Permanent Cosmetics Certification in San Francisco with SofTap® founder Alexis Lawson. I am in continuing education to learn the latest techniques, safest methods, and most natural look for my clients.
Certifications/On-Going Education
Five day one-on-one training 2013
Blood borne pathogens, sterilization, sanitation 2013-present
Microblading webinar 2015
Three day advanced permanent cosmetics 2016
Advanced eyeliner 2017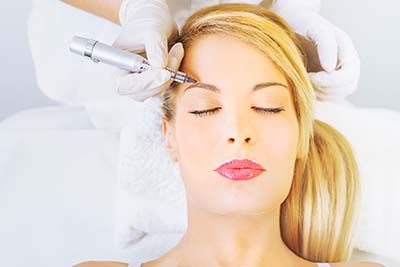 Permanent cosmetics are treatments that replicate perfectly applied conventional makeup, most frequently on the brows, lash line, lips, and hairline. Our professionals insert cosmetic pigments into the dermis layer of the skin. This process is also known as Microblading, Micro-Pigmentation, Brow Embroidery, and Cosmetic Tattooing.