Permanent Cosmetics
Adagio is happy to offer permanent cosmetics to our clients. Permanent cosmetics are used to define and enhance your natural features such as eyebrows, lip liner, lips, eyeliner and lash enhancement. Often, this is used as a replacement for makeup in the desired area treated. Purchase our permanent cosmetics below.
Eyebrows
Eyebrow Enhancing
Hair Strokes, softpowder fill, solid fill, combination
All services consist of two sessions. The initial appointment requires approximately two hours. The follow-up session requires one hour.
$500
Eyeliner
Our eyeliner enhance the perceived shape or balance (symmetry) of a the eyes, creating the illusion of larger eyes. Eyeliner can also enhance or intensify eye color and make eyes appear brighter. Permanent eyeliner can be a benefit for those who have watery eyes, allergies to conventional makeup and wear contact lenses.
Eyeliner Options
Upper Liner
Includes consultation and an application to upper eyelid.
Lower Liner
Includes consultation and an application to lower eyelid.
Full Eye Liner (Upper + Lower Liner)
Includes consultation and an application to complete eyelid.
$250-$500
Lips
Full lips with color makes a face look fresh and young. Whether it is the lip design, shape or color you want to enhance, we can help. Our process is gentle and yields a soft and natural look. The lip liner includes a soft blending into the lips so there is no unnatural lines or marks.
Permanent Lip Options
Lip Liner
Includes consultation. Defines edge of lip.
Lip Liner + Feathering
Includes consultation. Defines edge of lip with feathering for softer appearance.
Full Lip
Includes consultation. Application of permanent makeup to full lip.
$400-$600
Camouflage + Repigmentation
Scar or Skin Camouflage Pigmentation is a form of cosmetic tattooing. This process is also called Corrective Pigment Camouflage, Skin Repigmentation, Scar Camouflage, Camouflage Tattooing, and Skin Color Tattooing. This corrective procedure can help mask marks or skin defects. Each application is unique and custom.
Camouflage
Scar camouflage, areola repigmentation and other corrective procedures
Price on consultation
---
Consultations
Consultations are recommended and are free of charge. Upon consultation you will receive a pamphlet with PRE and POST procedure instructions. It is imperative that you follow the guidelines to ensure proper healing. It is not uncommon for some areas to fade more than others during the healing process which will be refreshed during the follow up appointment.
About Stephanie Dantuono
After many years of researching permanent cosmetics to find the best results, I began my permanent makeup career in 2013 with a SofTap® certified trainer in Carmel, NY. In 2016, I received my Advanced Permanent Cosmetics Certification in San Francisco with SofTap® founder Alexis Lawson. I am in continuing education to learn the latest techniques, safest methods, and most natural look for my clients.
Certifications and On-Going Education
Five day one-on-one training 2013

Blood borne pathogens, sterilization, sanitation 2013-present

Microblading webinar 2015

Three day advanced permanent cosmetics 2016

Advanced eyeliner 2017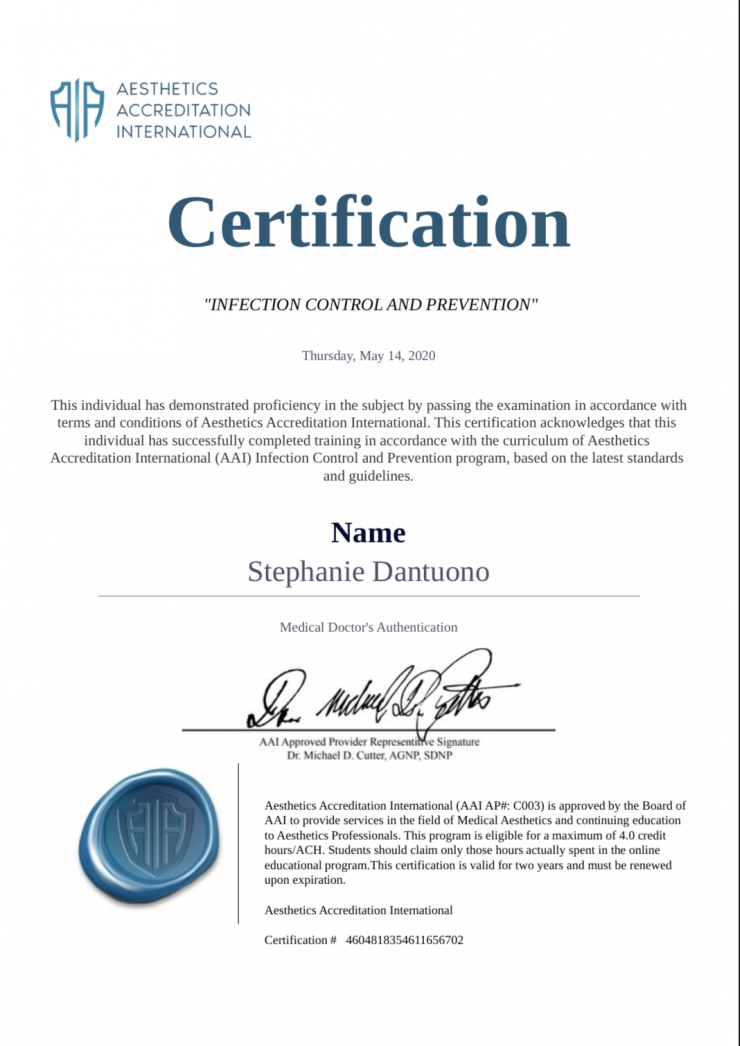 Infection Control Certificate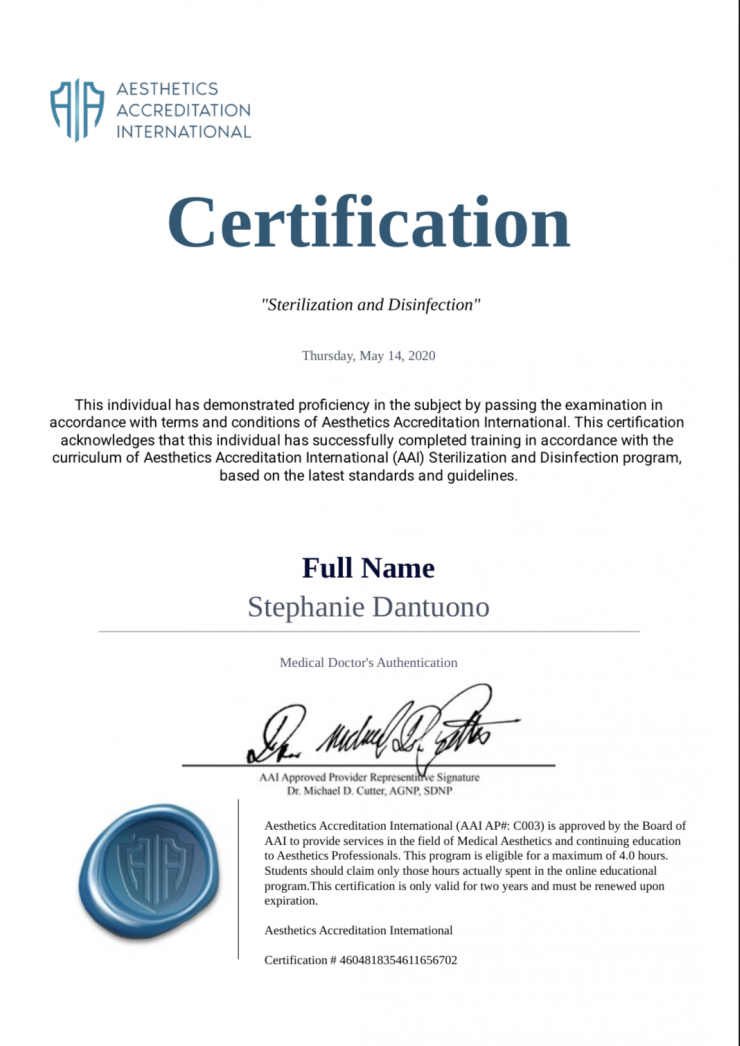 Sterilization Certificate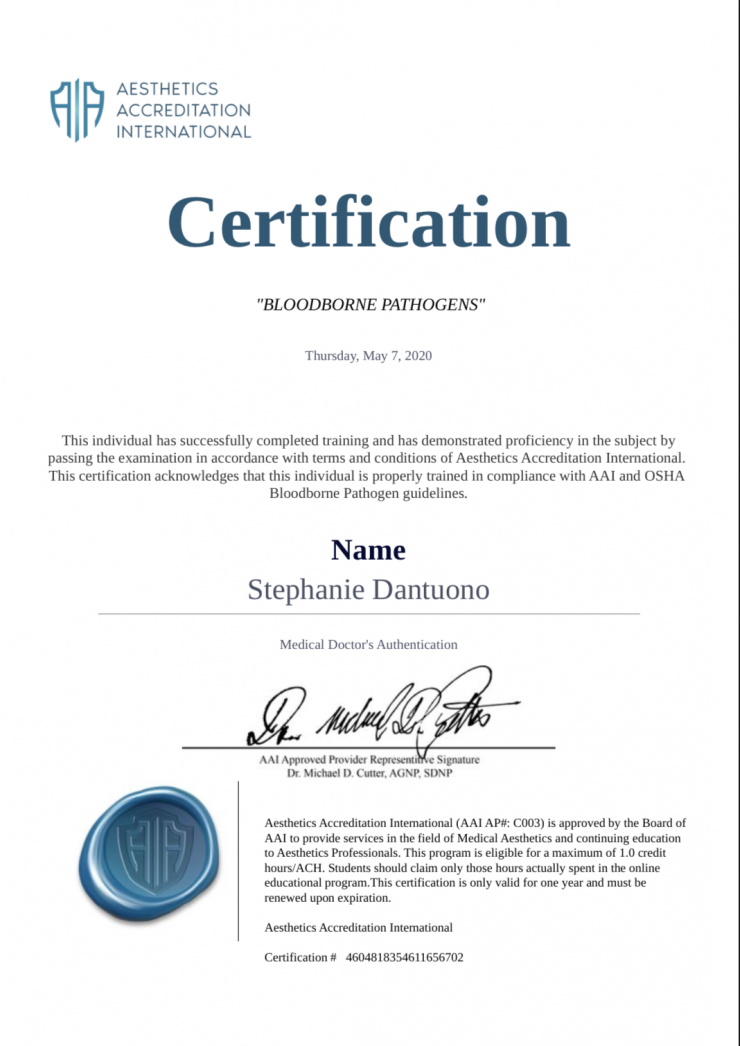 Bloodborne Pathogen Certificate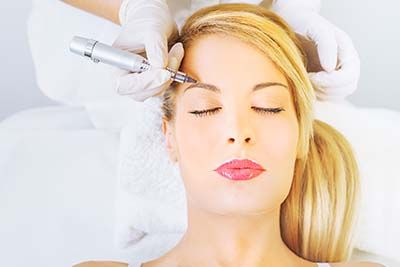 Permanent cosmetics are treatments that replicate perfectly applied conventional makeup, most frequently on the brows, lash line, lips, and hairline. Our professionals insert cosmetic pigments into the dermis layer of the skin. This process is also known as Microblading, Micro-Pigmentation, Brow Embroidery, and Cosmetic Tattooing.
Online Payments
We now accept online payments for our permanent makeup treatments. For your convenience, we use PayPal to process the transaction from your credit card or from your PayPal balance.