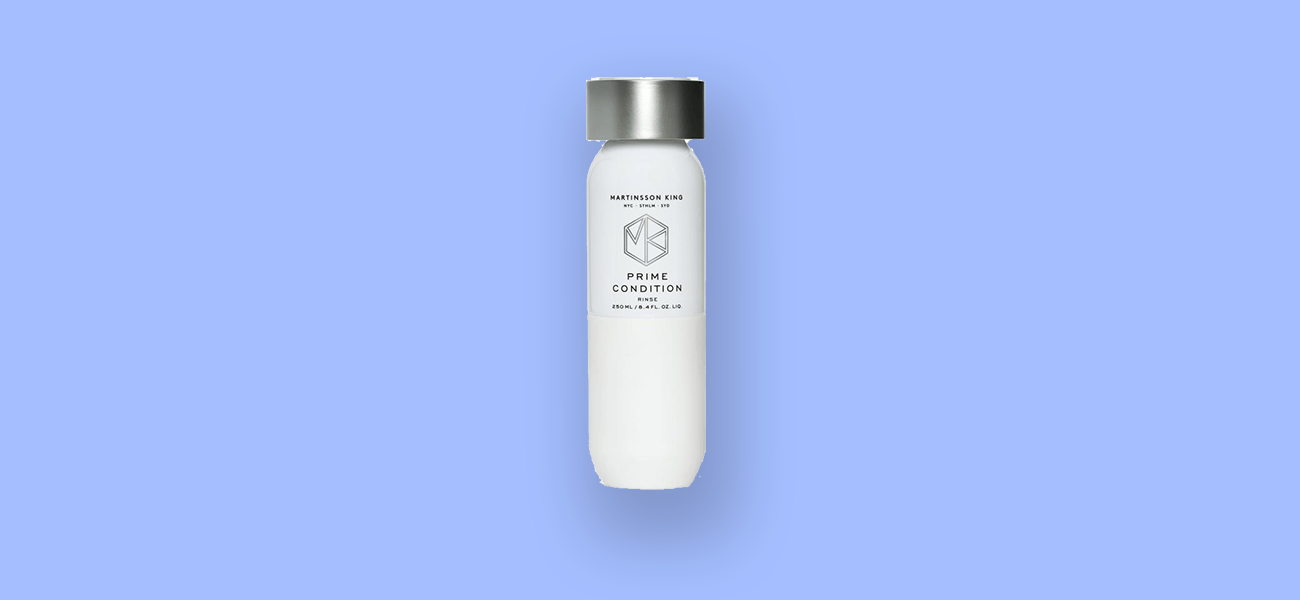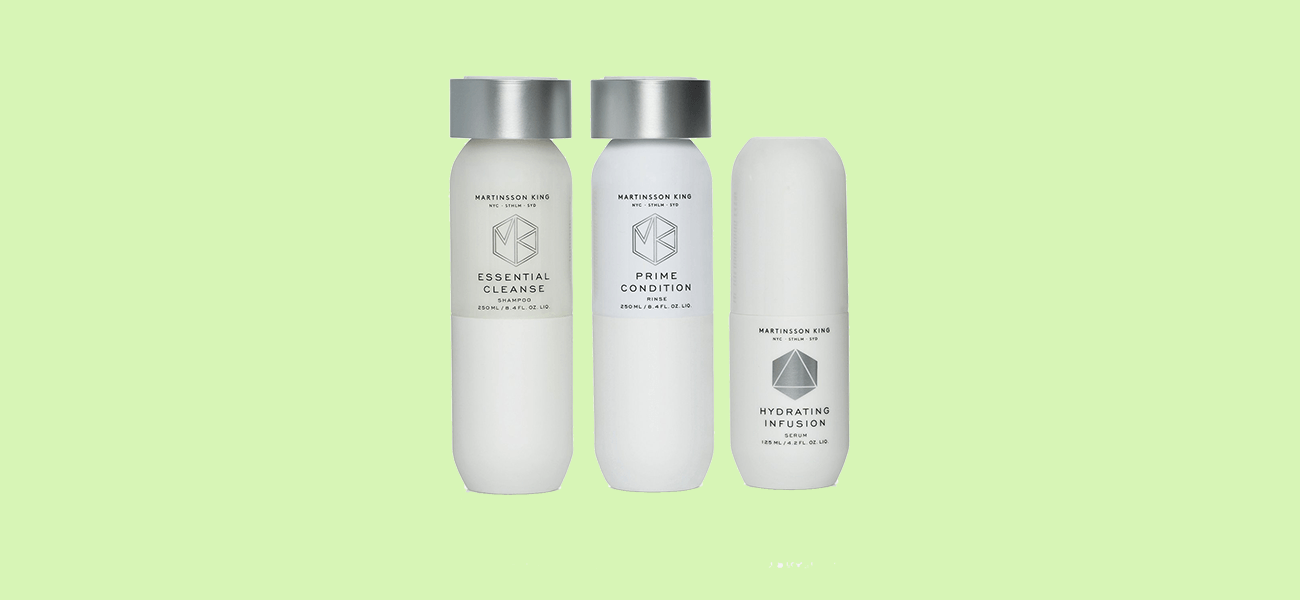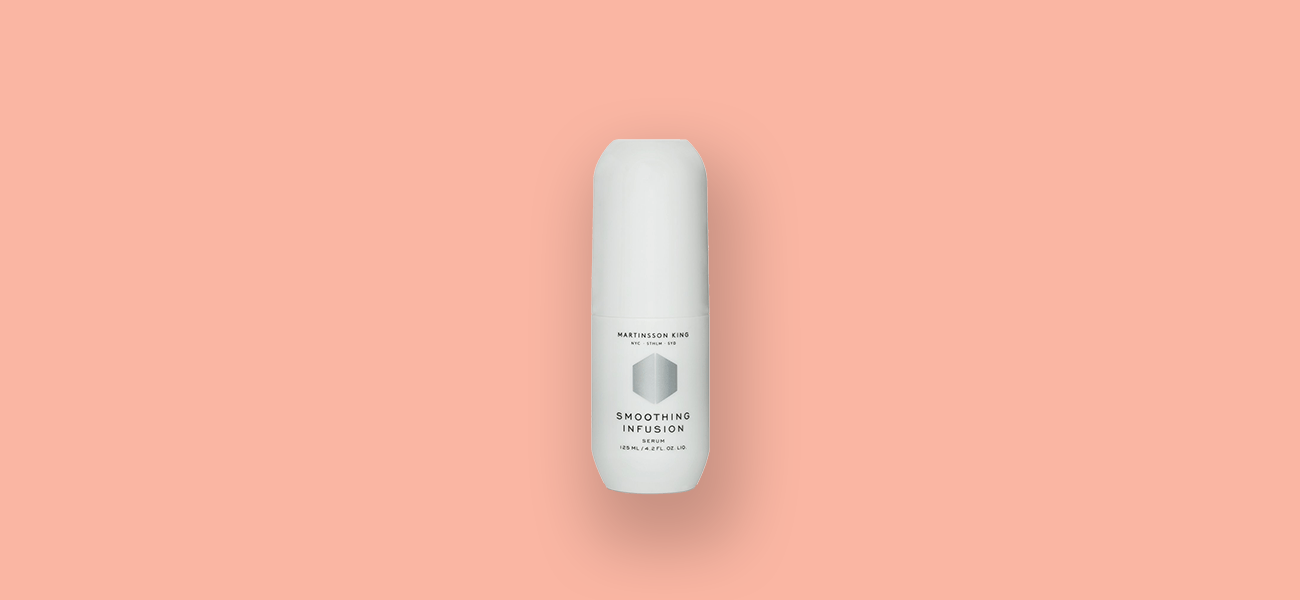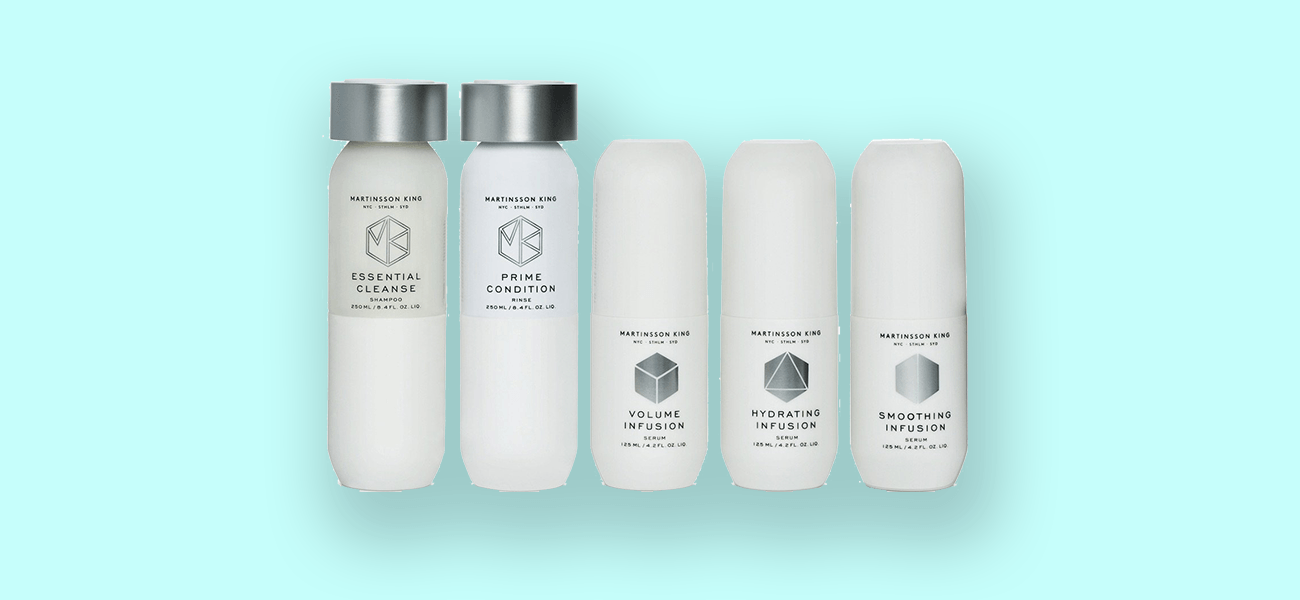 Martinsson King
Martinsson King is the newest and most innovative hair care product on the market today developed by fashion hairstylist David Glover. Martinsson King has created a modular, sustainable hair care system that is easily adaptanle to specifc hair needs.
Your hair changes from day to day. It's not the same from roots to ends and one shampoo alone can never give you the hair that you want. With the Martinsson King system, you personalize your shampoo and conditioner to your needs, in the palm of your hand, every time you wash. Combine and layer with our Infusion serums, in the same way you layer your skincare or makeup.
Expect Great Hair
You know those days when your hair looks and feels great. When everyone compliments and admires you, when you catch yourself in a mirror and smile. You always want to feel that good. Expect that feeling every day. Great hair begins with Martinsson King.